Evil Food, by Maja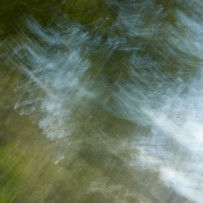 The dream was here, in this same space [Katzen Kultur Klub in Los Angeles]. There was a table with all this food but I knew that there was something evil about it, that we shouldn't be eating it.
Somebody said, hey, "that's really good, it looks like good food" and I was like, "No… don't eat the food" and they were like, "Why, what's the problem, what's going on?" But I knew there was something wrong.
And then this homeless guy came in through the door that was locked and I was sitting by him, and I was like, "How'd he get in, the door was locked." He just ignored us and went over and took the food and then left without saying anything. He was, I don't know, creepy.