The Next Oneironauticum is Saturday, June 20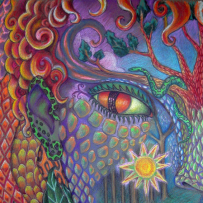 Our next dream sharing event will take place as part of the Women's Visionary Congress. Saturday morning, Jennifer will give a talk entitled "Oneironauticum, working with oneirogens for visionary dream".
On that night,  Saturday, June 20, attendees of the Women's Visionary Congress and remote participants will dream together by using the same oneirogens. We'll have three choices for Saturday night. Two are herbs: Silene Capensis (which we'll take as a foam in the traditional method) and Mugwort (which we'll make into dream pillows with dried Mugwort and essential oil, and will use as scent oneirogen). Read oneirogen descriptions for more information about these herbs. We'll also we working with liminal dreaming exercises. Pick one of the exercises and try it while you're drifting off to sleep.
To participate remotely, either join us working with one of these herbs, try one of the exercies or simply go to sleep that night with the intention of joining us in the dream world. For that night, we are a dream community, brought together by the unique yet common experience of the dream.
Email your dreams to oneirofer at gmail or post them in the contact form and the dreams will be posted on this site. Let us know whether you worked with Silene Capensis, Mugwort, liminal dreaming practices or Intention. Sweet Dreams!