Trying to get the dream, by Stacy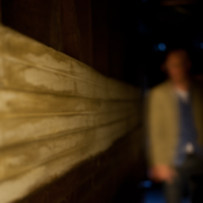 My dream was epic, and happened simultaneously in three different segments, each with different versions of people trying to acquire her dream.
In the first segment, a group of people were playing a football like game with the dream, throwing it around and trying to catch it, trying to get it from each other.
In the second, people were on a Family Feud type game show trying to win the dream. They all stood at a podium that looked like Vibrata's art on her iPad (that we had all been admiring before we went to sleep).
In the third, ninjas fought, trying to claim the dream in victory.