Musings
Articles, excerpts, and thoughts about dreaming by San Francisco based writer and lecturer Jennifer Dumpert.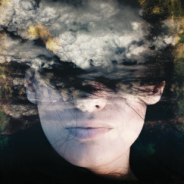 We've all been visited by the spirit of creativity. A flash of inspiration causes you to compose a new song, paint trailing vines on the kitchen furniture, or write an article that eloquently expresses some of the ideas that float through your imagination. It's a marvelous feeling when the muses of creativity grant you their gifts. But sometimes you have to work to seek inspiration and try to harness your creative power. Difficult though that often proves, you can use liminal dreaming to woo your muse.
read more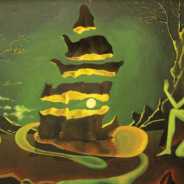 What do you do when the weekend rolls around? For many people it's time to open a bottle of wine, smoke some pot, or even swallow something stronger for a deeper journey. Tweaking consciousness is hard-wired into the human experience. Little kids roll down hills and spin in circles. Adults take intoxicants to achieve altered states. We love to leave the everyday behind and experience ourselves in new ways. The impulse is natural, but many of us worry about the long-term adverse health effects, as well as next-day hangovers. But you don't have to ingest poisons to play with your mind. Next time you have the urge to experiment with your consciousness, consider the original altered mind adventure: the dream. And if part of the fun involves taking substances to see how they affect you, try an oneirogen.
read more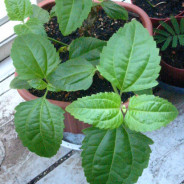 We have a smorgasbord of substances, technologies, and practices that can aid in our pursuit to play with our minds. And yet many ignore one of the best playgrounds we have: dreams. Dreaming is the original nonordinary mind state. It's also the one most universally experienced. Most of us visit bizarre, visionary worlds during the one-third of our lives that we spend asleep.
read more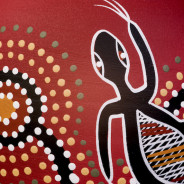 The complex belief system of Australia's aboriginal people is based on the fact that the world was formed in the dreams of the the Creator. Every feature of the earth, they believe, exists in both realms — in a place called "The Dreamtime." Only by looking at the realms together can someone fully understand their ancestry and place in the world. The dream of the creator is an ongoing mythic reality that's overlaid onto features of the earth and points the way to cultural touchpoints and truths embedded in the land. For aborigines, dreams and reality are one.
read more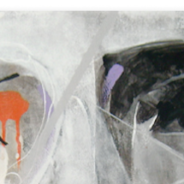 To dream is to enter into a different world, and there are several different portals that lead to various versions of the terrain. One of the lesser known is liminal dreaming. It exists in a hazy, transitional state that we all experience at some point. Harnessed correctly, it has the potential to yield solutions to complex problems and provide intense kaleidoscopic visions.
read more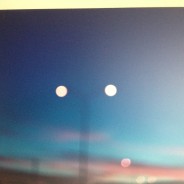 Liminal Dreaming is a method of working with hypnagogia and hypnompompia, those floaty and sometimes uncanny trance states we pass through as we fall into sleep at night and climb towards waking in the morning. Such hypnagogic and hypnopompic visions—together called hypnoidal dreams—surf the line of consciousness, and they also emerge during delicious naps and delirious fatigue. My interest in liminal dreaming arises from my own incredible explorations of these spaces. Over my fifteen years of working seriously with dreams, I discovered an...
read more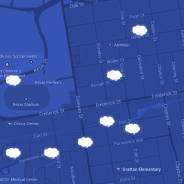 Urban Dreamscape: SF is a practice, a meditation on mapping, a psychogeographical research that breaks down divisions between internal and external spaces. It is a means of creating sacred space in the city. Through the practice, I explore the inner psychic spaces of my dream world, superimposing this intimate realm on top of the urban neighborhood in which I live. I developed the Urban Dreamscape during a steamy New York City summer more than a dozen years ago, when I lived I lived at the corner of Avenue A and Fifth street in the East...
read more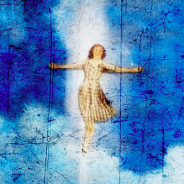 It's midnight in a warehouse space in downtown Los Angeles. Instead of bouncing to a DJ, a couple dozen strangers snuggle down into sleeping bags piled and prepare to listen to a different sort of music. Somnium is a seven-and-a-half-hour composition by Robert Rich, specifically designed to optimize the dream experience. I hit play and climb into my own cozy nest. At the same moment, people around the world do the same, preparing to listen to the track in their own bedrooms. Tonight, we're an intimately connected community of dreamers.
read more
On a sweltering, sweaty day in June of 1993, I strolled down St. Mark's Avenue with my mind on a dream from the night before. I had some form of this dream regularly, still do, actually. It's annoying. In the dream, I discovered I'd never actually finished my B.A. and had to go back to university and live in the dorms for one more semester. As I walked and remembered, I happened to look up and notice an unusual relief carving of a family crest or shield on the pointy peak of a roof. It stopped me stock still. Even though I passed that way almost daily, I'd never noticed it before. And then the idea, the kernel of thought that turned into a practice. It felt like sudden revelation, though in retrospect I see how many books, reflections, and other practices funneled into the moment. Who knows how new ideas form. But in that second I perceived something very important: The best way to live in a sacred place is to make the place where you live sacred. I began that process then and there by mentally superimposing my dream onto the architectural feature I'd just noticed.
read more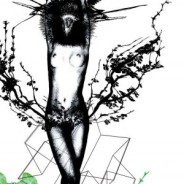 In my dream world, I had created alternate versions of places I know well and then juxtaposed them to create consistent settings, places I revisited so often that my dreaming self knew the layout as well as this waking me knows my neighborhood.
read more